The Buckwood Inn
Still operating in 2016 as The Shawnee Inn and Golf Resort
The Inn
The Buckwood Inn, was an exclusive resort with an 18-hole golf course, was built by Charles Campbell Worthington, formerly head of the Worthington Pump and Machinery Corporation and the inventor of the Shawnee Mower. The golf course, completed around 1910 would become the now famous Shawnee Country Club. The Inn was completed in 1911 and the resort opened its doors according to advertisements May 27, 1911.
In the late 1890's early 1900's hotel fires were not uncommon and were a concern as the magnificent wooden structures were often in remote areas where there was little or no means of putting a fire out once it got started leaving more than one architectural splendor a pile of ashes and its 100's of guests literally stranded in "the middle of no where" with little other than the clothes on their backs.
Worthington wanted to make his resort one of the finest and most welcoming in the East, building walls of 12" iron and reinforced concrete, the Buckwood Inn would advertise itself as fire proof, going so far as declaring itself "absolutely fireproof" in one ad series. He also wanted his golf course to special, very special. And he got it.
The Golf Course
A. W. Tillinghast's first complete course commission opened for play in May 1911 to rave reviews. It's ground breaking design had the world's best golfers, including those from the British Isles flocking to the course showing all the golfing world that American golf architecture could equal the best. Shawnee provided all the acclaim Tillinghast needed to win him many major design commissions through out the United States.
Beginning in 1912 The Buckwood Inn and Shawnee Country Club began hosting the Shawnee Open which ran until 1937. It was the first official golf tournament played by Harry Vardon and Ted Ray in the United States in preparation for the 1913 US Open. In what was considered a major upset at the time, J. J. McDermott romped to an 8 stroke victory over the field. McDermott's subsequent bragging and trash talk then proceeded to ignite a brewing fire storm between the US golfers and British golfers that would last until the great Francis Ouimet won the upcoming 1913 US Open.
The great Vintage Golf Resort Ads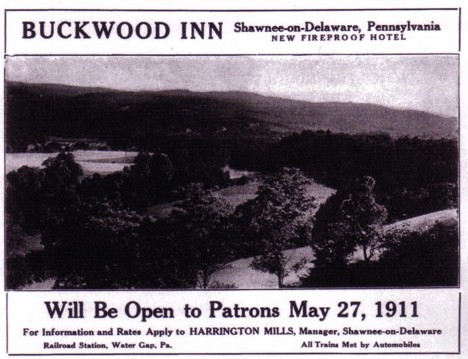 Notice that the above ad from American Golfer makes no mention of golf, while nearly
the same ad appearing in a later issue brings up the "nearness" of a new 18 hole golf course.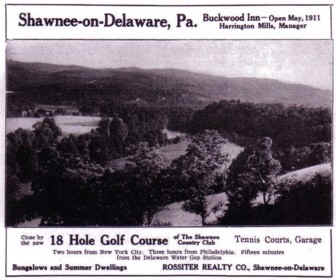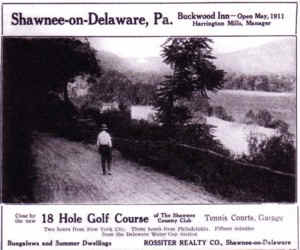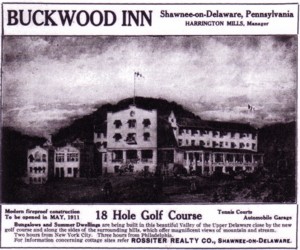 Below you see an American Golfer ad place after the open showing a part of the golf course.
You will notice as you look through these ads that we have tried to show in order of
publication the advertising of the famous Tillinghast golf course becomes more prominent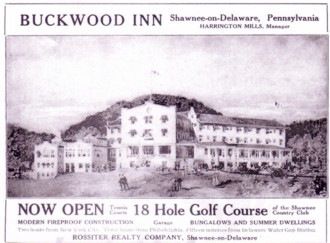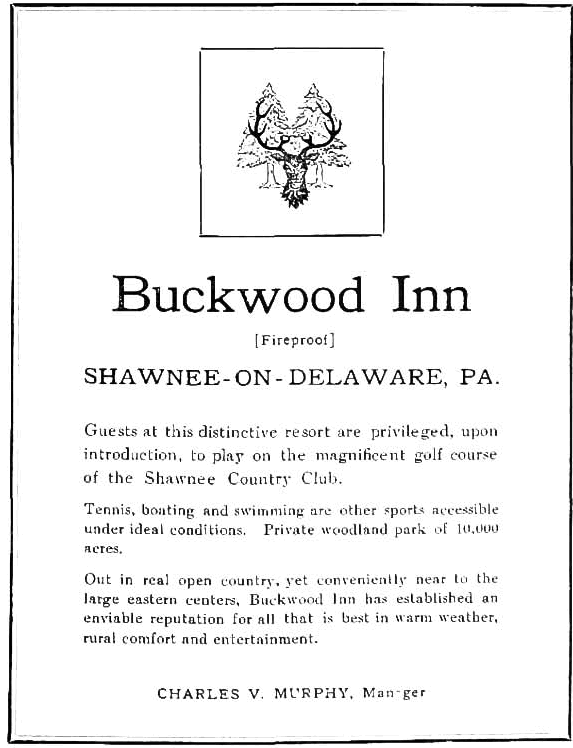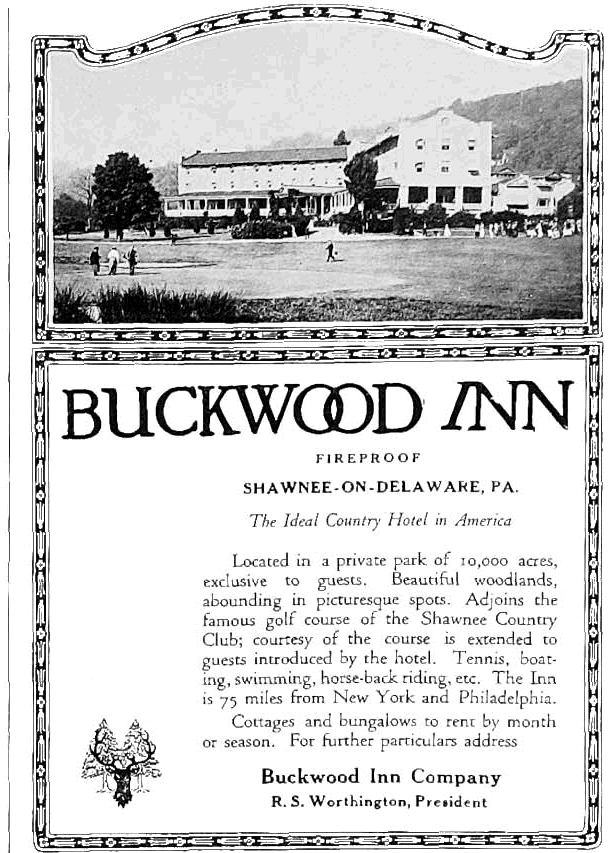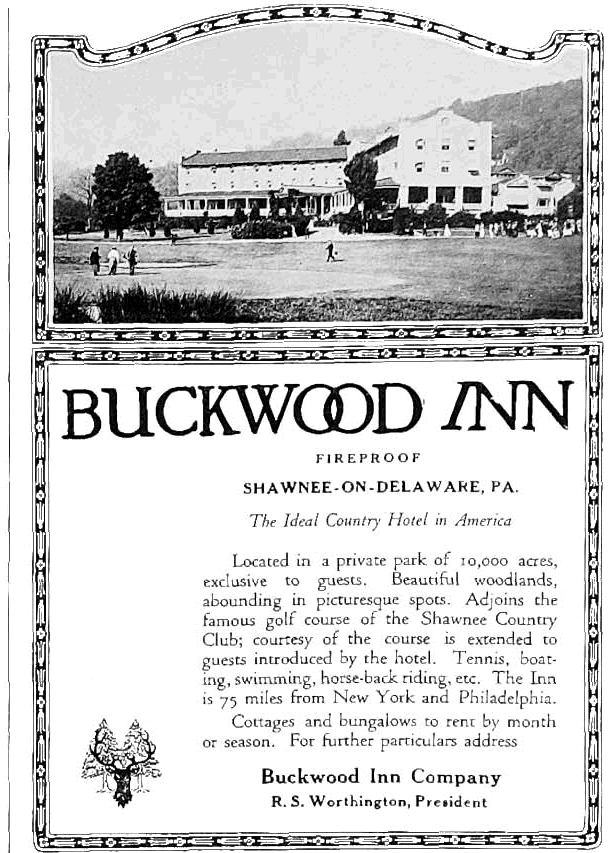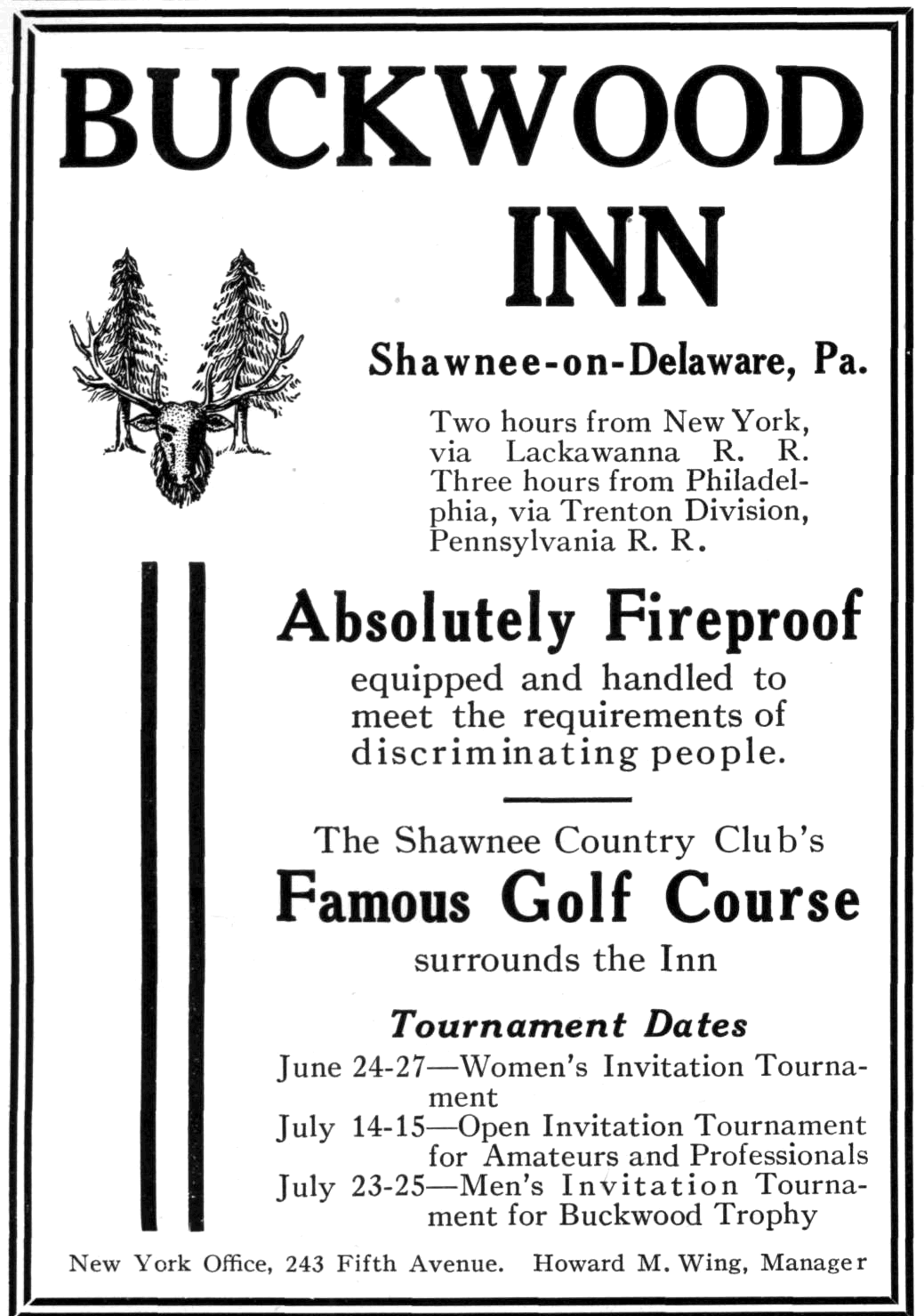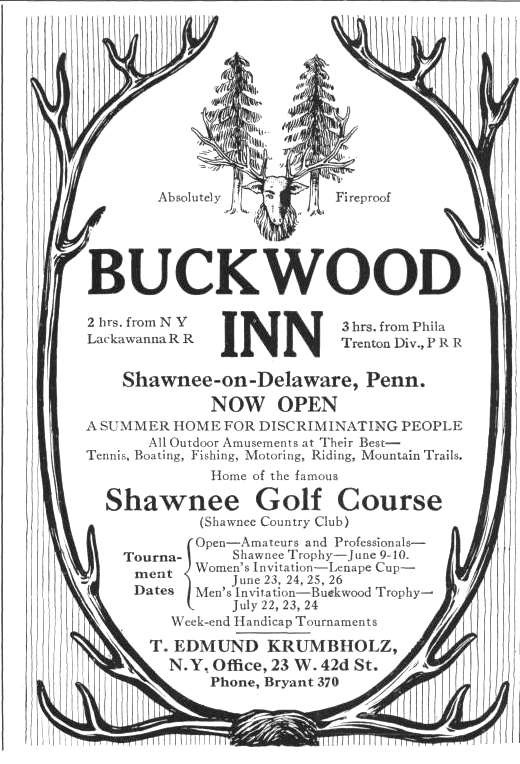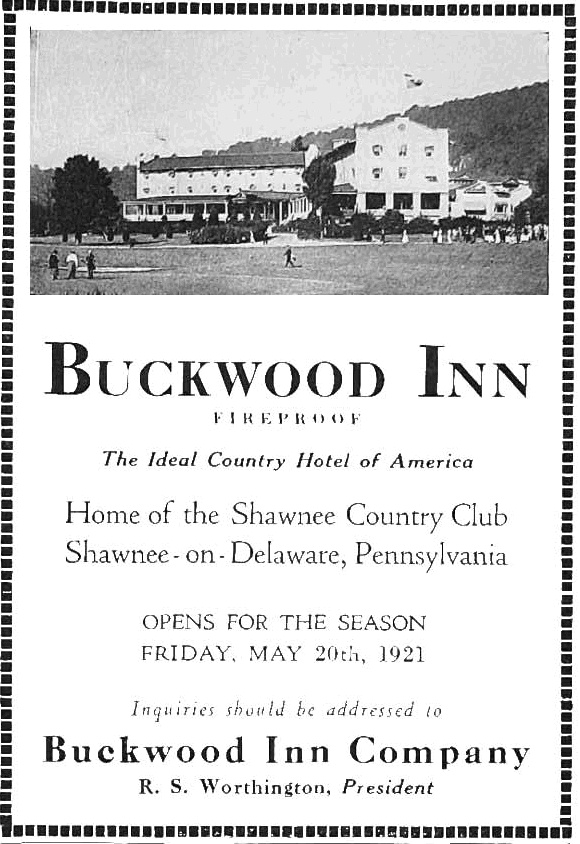 To learn more about Early American Golf Resorts, continue your search here....