The Shawnee Fairway Mower
After owning and operating the Buckwood Inn and Shawnee Golf Club for a few years, C.C. Worthington became quite discontent with the job the sheep were doing in maintaining his fairways. Cut to the bare earth here, uncut clumps left there and the droppings, my word can't they at least waddle over to rough to do their business ? When it reached the point that he'd had enough of their lackadaisical attitude towards his concerns he did what man has been doing for centuries when animals no longer performed satisfactorily on the job, he invented a machine to replace them.
The Shawnee Triple Mower made its debut in Golf Illustrated June 1915 issue and golf course fairway and rough mowing has not been the same since. With its ability to cut an 84 inch wide swath, patented spring pressure on the cutter knife and other "valuable patented features", golf course care just took a huge step forward. Now all we need is a horse, surely horses are far more helpful and dependable then those sheep.......






Charles Campbell Worthington was born in Brooklyn, New York in January 1854. He graduated from Columbia University and entered the family business which he took over the father's death in 1880.

Worthington sold his interests in the Worthington Pump Co. In 1899 to a conglomerate of six leading pump manufacturers which became known as the International Steam Pump Company. Worthington was president of the company when International Pump Company was forced to dissolve due to findings under the Sherman Antitrust Act.

Worthington then decided to enter the burgeoning automobile business with his Worthington Meteor steam automobiles. After selling only six, Worthington switched to gasoline power and formed the Worthington Automobile Company.

Shortly after he purchased the Berg Automobile Company, a an even shorter time after that Berg-Worthington collaboration had failed.

He achieved a much higher level of success though with his mower and tractor businesses, eventually selling out to the Jacobson Mower Company.



C.C. Worthington



Now after reading the above ad about Shawnee's horse drawn gang mower you'd think that there was no room for improvement, simply close the book on fairway and rough mowers as we have found the promised land. "Has practically displaced all of the forms of motor driven or horse-drawn roller machines." Then something funny happened, Worthington went into the tractor business........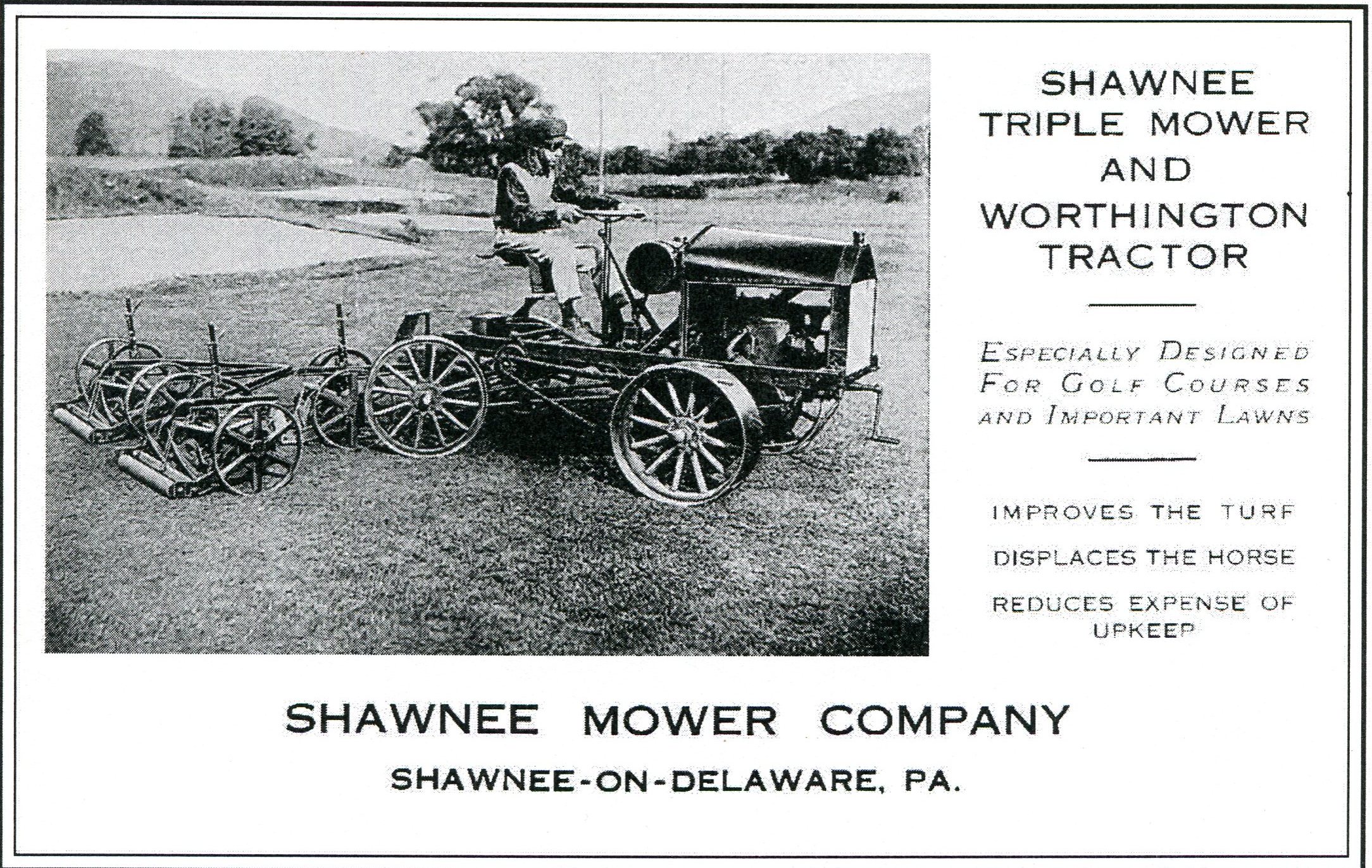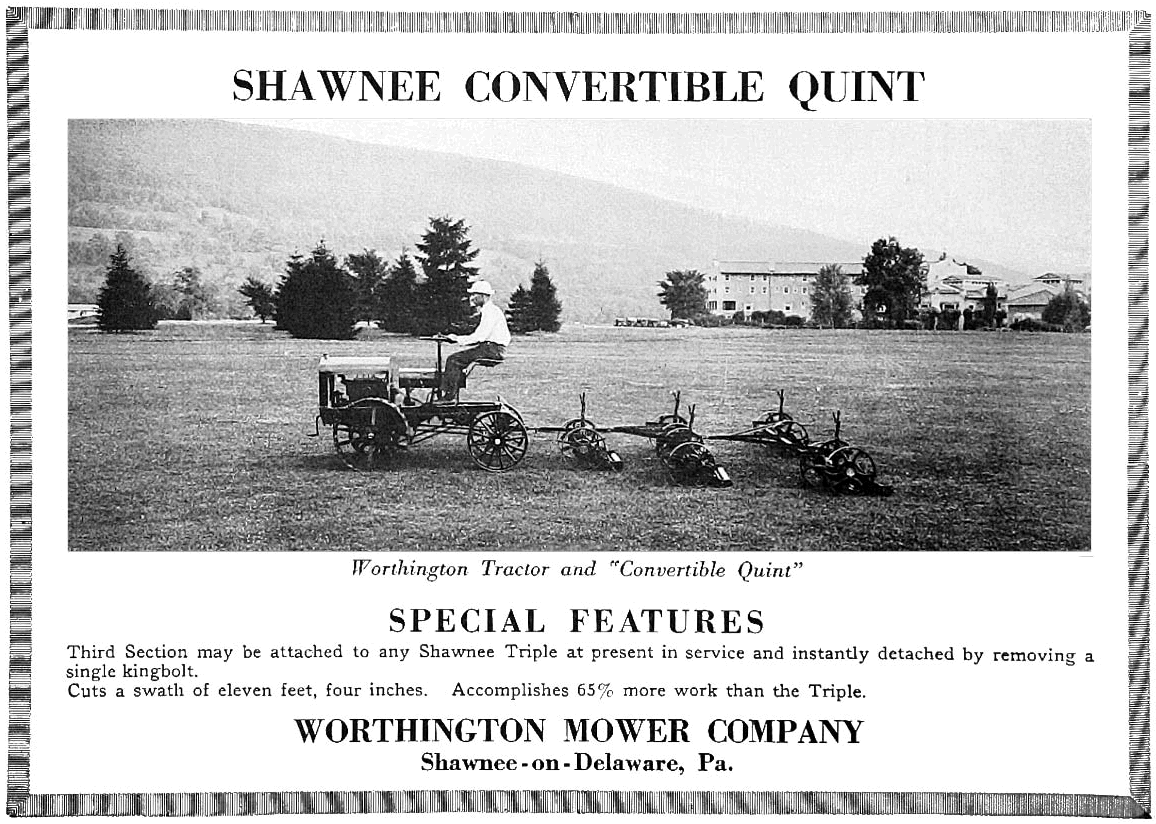 Vintage ads for the Shawnee Triple Mower and Worthington Tractor combination

With the success of the Shawnee Triple Mower and Worthington Tractor combination, the Worthington Mower Company introduced their first greens mower 'The Overgreen". Powered by an engine made specifically for them by the Indian Motorcycle Company, Springfield, Massachusetts, the Overgreen was an instant success and as with the introduction of Shawnee Triple Mower, golf course care leaped forward and never looked back.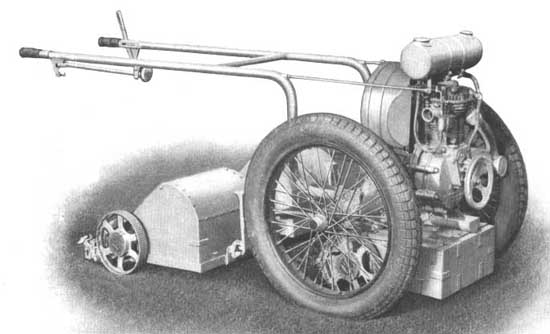 To learn more about golf course mowing and equipment, continue your search here......