Making a golf match or finding a golfing partner at a new club
When you make the big step and join a golf club as a new member one of the first obstacles you encounter is how do you make a golf match. You no doubt have a sponsor or two and playing with them will take care of your first 3 or 4 matches but many new club members at that point are lost. (Yeah we know, more than most you feel like the new kid in junior high school that just arrived in May)

Anyway, we can't help that feeling but we do have a few tips that will help find a game of golf.

Have a chat with the membership chair. Give them your handicap, tell them a little about your golf game and ask if there are any informal "pick ups" that you might be able to get involved in or are there any members that play and seem to always be in need of a 4th. Most membership chairs have a pretty good pulse on the going's on at their clubs and also have a desire to make their new members feel welcome.


Join your club's golf leagues. If they are full or you are unable to join for another reason volunteer as a substitute. Every golf league needs subs and the one at your new club is no different.






League Day
Sign up for your club's golf tournaments. Those that are individual play or blind draw are easy and a great way to meet other members. Those that require a partner ask who you know and if they are paired up already ask them to spread the word that you are available.
Take a golf lesson or two from the club professional even if "you don't need it". This will accomplish a couple of things. It will let the pro get to know you and what kind of game you have. Yeah so ? So now you have one more person at the club who knows you, that can help you find matches and partners. For example say you are an 18 handicap that with some play and practice will drop to 15 or 16. If you are looking for a match you probably feel much better at your new club being set up with a 15 to 20 handicap than you would a 2 or 3 (worse yet how about a lifetime 40). Oh yeah that reminds me make sure you tell the pro you are interested in knowing about available games, they normally don't mind read.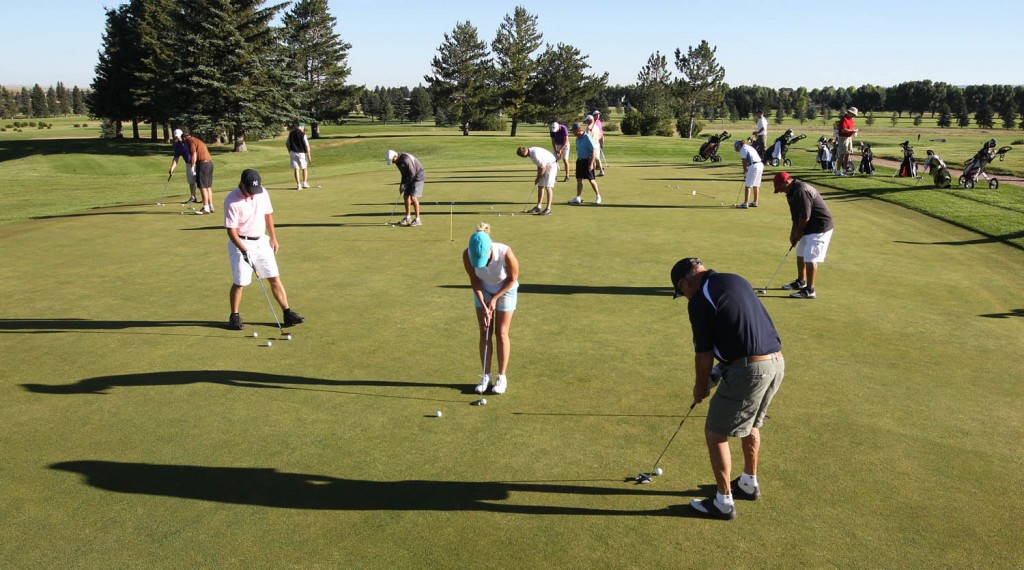 Hang out at the club. Be seen on the putting green. Be seen at the range. Show up on Saturday or Sunday morning even if you don't have a match, odds are you'll get a game because of a no show and if not go down to the pro shop and tell them you are on the putting green or practice range should anyone be looking. Worst thing that happens is it get a couple hours of relaxed practice in.
So even though these tips are far from the end all in methods for securing a golf match at your new club they can provide you with a starting point. Good luck and keep swinging.