A Golf Swing Training Aid to help with your weight distribution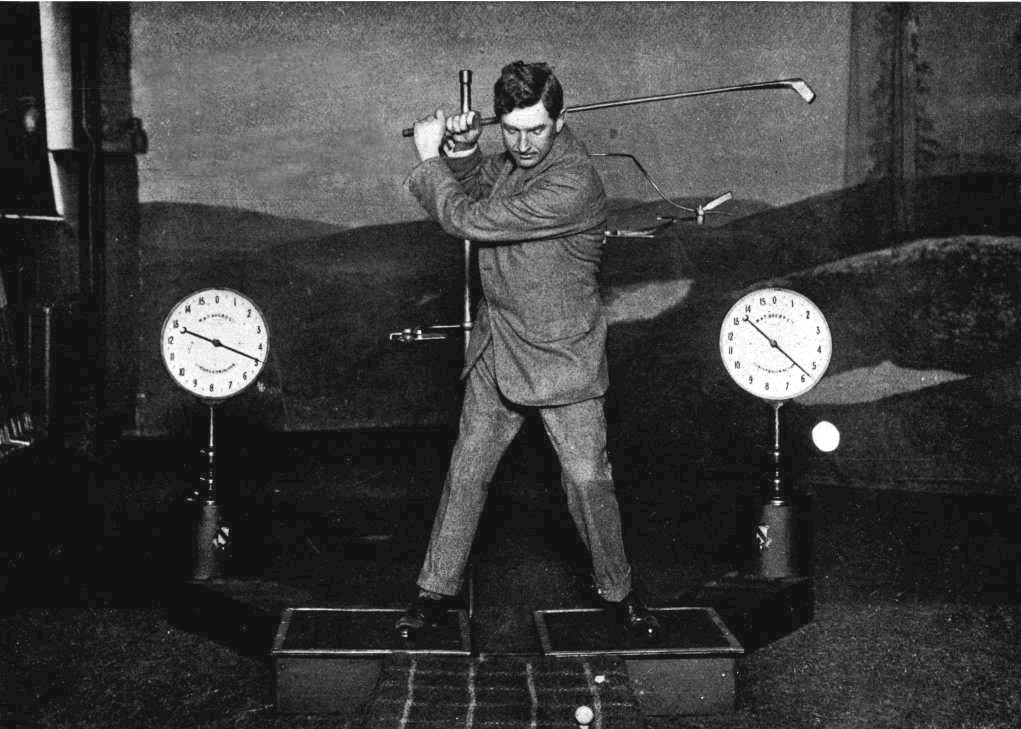 MACHINE USED TO SHOW THE DISTRIBUTION OF WEIGHT IN MAKING THE SWING IN GOLF
James Sherlock is here shown posed at the top of his golf swing. He started with his weight even,
but found, as shown above, that the main portion of it goes to the left.
To learn more about golf swing training aids, continue your search here......