The Walter Hagen Story

by The Haig himself as told to Margaret Seaton Heck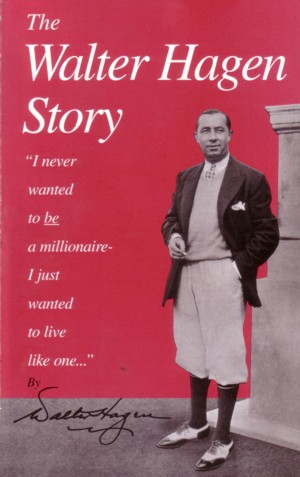 This is Walter Hagen's own story of the two decades when he ruled the golfing world as King. Hagen no only won a major tournament every year for 20 straight years - a record never even approached by any other golfer - but his personality dominated the game. Before he came along, professional golfers had the status of hired hands. The Haig was the man who crashed down the front door of clubhouses, and brought along with him the entire fraternity of golf professionals.
From page 323....."and for every golf ball I hit I got to know someone......caddies, kings, golf fans and even a few phonies."
This book is a terrific read, like sitting down for a few drinks in the grill room after an extra hole match. If you have golfed for 20 or more years you are going to love this book.
To learn more about the great Walter Hagen, continue your search here.....