Spirit of the Game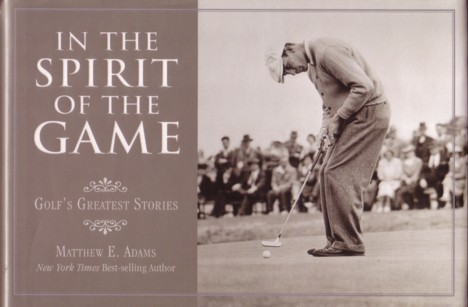 No other sport captures the emotional and mystical realms like the game of gold. To its devoted, golf is much more than merely a game: It is a life style-both an avocation and a vocation, and an all consuming passion.
From page 50......"Vardon and fellow Brit Edward "Ted" Ray lost the 1913 U.S.Open Championship in a playoff to Francis Ouimet at The Country Club in Brookline, Massachusetts. Ouimet was a local amateur, a twenty-year-old caddie. A kid from a working class family, unwelcome at the doormat of the financially fortunate. A child who was simply captivated and enraptured by the game."
To learn more about the spirit of golf, continue your search here.....