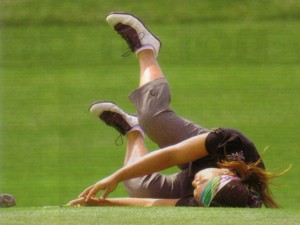 "Surprisingly, it didn't interrupt play. People were curious,
but we didn't have much information to divulge."

Greg Ritschy, the head pro at Sharp Point Park GC in Pacifica, Calif.,
after a woman's body was found near the course 17th tee.
Golf World Dec 2008
Around many courses it would have been assumed that any body found
on the golf course was a casualty of slow play, although in those
cases the bodies are normally left near a green.