"Golf Has Never Failed Me"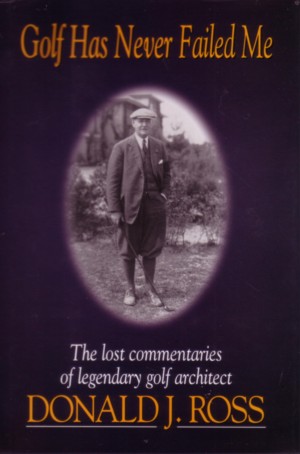 "Golf Has Never Failed Me" is the only book containing the thoughts of this legendary architect on many aspects of the game, from rules to green committees to the ingredients of an ideal course.
From page 154...."The sign REPLACE DIVOTS can be seen all over every golf course. Yet if one cares to take the trouble to watch players, it is apparent that very few read the signs."
To learn more about Donald J. Ross and his impact on golf, continue your search here.....