The Immortal Bobby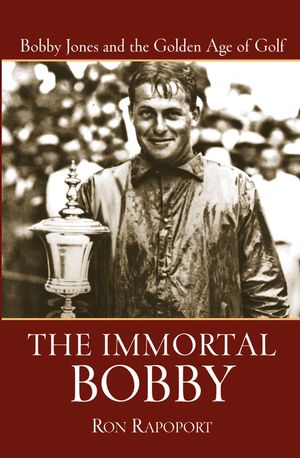 Of all the giant's of Golf's Golden Age, Bobby Jones was the most revered. His intelligence, modesty, and charm - and the fact he remained a amateur throughout his career - so completely captivated the public that at times it seemed almost beside the point he was also the best golfer in the world.
From page 43....."To the finish of my golfing days, I encountered golfing emotions which could not be endured with the club still in my hands." Bobby Jones
To learn more about the great Bobby Jones, continue your search here.....