Glenna Collett Vare - Golfing Great
Glenna Collett Vare of Providence, RI won the Eastern Women's Golf Association Championship six times, in 1922-24, 1927, 1932 and 1935. Much has been written about Glenna; she was clearly the greatest American Woman Golfing Amateur of the 20's and 30's. She won the U.S. Women's Amateur Championship six times, and was runner-up twice. She won the North/South six times, and the Canadian Women's Amateur twice.
She played on the Curtis Cup Team every year from the beginning of that competition in 1932 through 1948 and was non-playing Captain in 1950. She is believed to have won forty-nine championships (18 of which were majors) in her career.

The Vare Trophy for the LPGA's lowest yearly scoring average is named in her honor.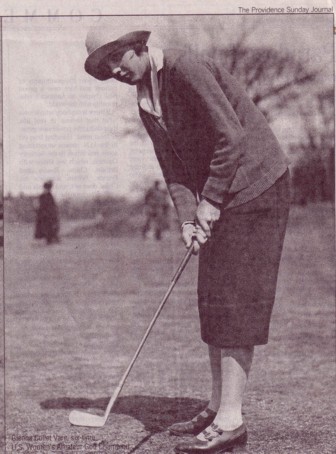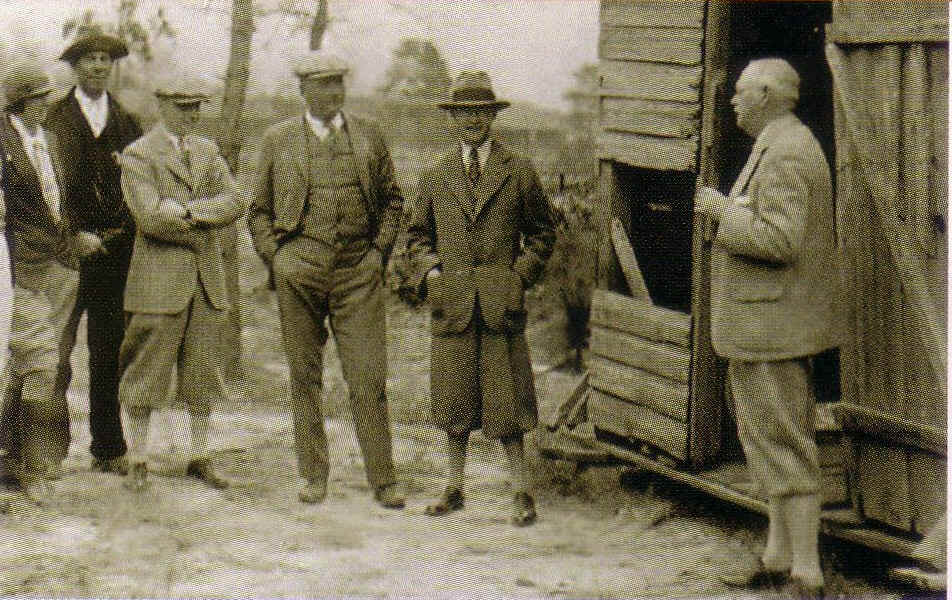 Donald Ross Holding Court at Pinehurst
Glenna Collett Vare (left) and Pinehurst Golf Course
Superintendent Frank Maples( fourth from left).
To learn more about golfing great Glenna Collett Vare, continue your search here....