Golf Illustrated Volume 1 Issue 1
One look and the line up of writers for this debut issue and you can tell that Max Behr and the publishers pulled out all the stops. As the saying goes you only make one first impression and Stuyvesant wanted to make sure it was a good one. An article by the great golf writer Bernard Darwin alone would have been enough to sell out the first issue, but you ad in 4 time US Amateur Champion Jerome Travers, 1913 US Open Champion Francis Ouimet, 2 time Open Champion, 3 time British Amateur Champion, 1911 US Amateur Champion Harold "Blessed by the golf Gods" Hilton, golf writing great and back to back British Amateur Champion Horace Hutchinson, world renown Boston Globe sports writer and 2 time French Amateur Champion John Anderson, A. C. M. Croome considered the best all around athlete in the world during his day and sports writer for the London Times, Golf author Reginald Beale and acclaimed Canadian judge and writer the Honorable R. Stanley Weir.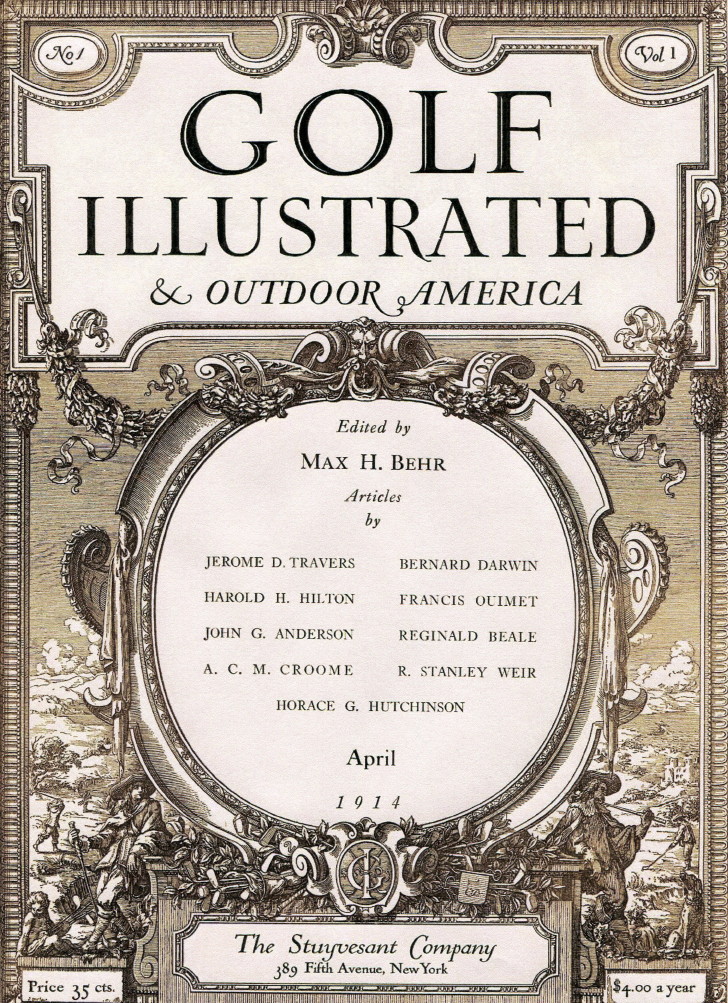 To learn more about Golf Illustrated, continue your search here.......