There, now with that squared away there is one other thing about the golfing handicap system. It is not perfect. It has been discussed, cursed and praised. You will hate and love it at the same time. Find it utterly confusing and easy to understand both at the same time.

But in a nutshell it's the system we've got, somehow it works out perfectly most of the time, and it will be changed, manipulated and re-done from now until doomsday.

So do not consider that handicapping can be set right. Golf is an uncertain game and the play of the day for most amateur golfers depends as much upon moods and conditions as it depends on one's golfing skills.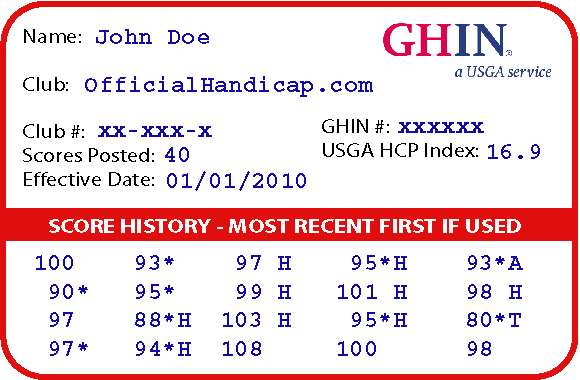 Official USGA Handicap card