1913 Golfing Photo Gallery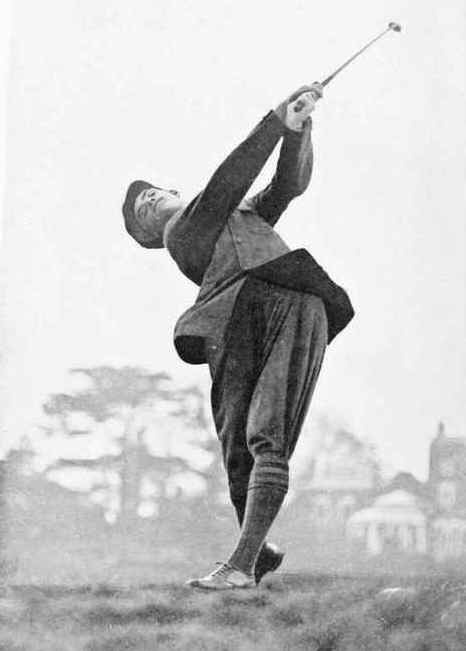 British Golf Professional George Duncan,
How's that follow through ?

Brae Burn Country Club of West Newton Massachusetts
Circa 1900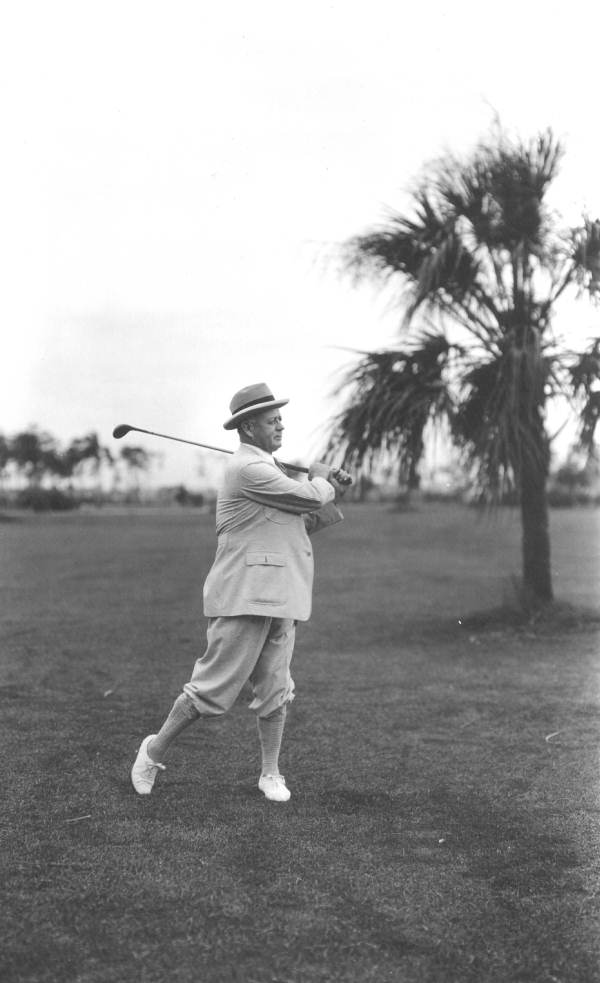 Aleck Smith, Captain of the first USGA team to
compete in a formal international golf match, 1913 against the French Team.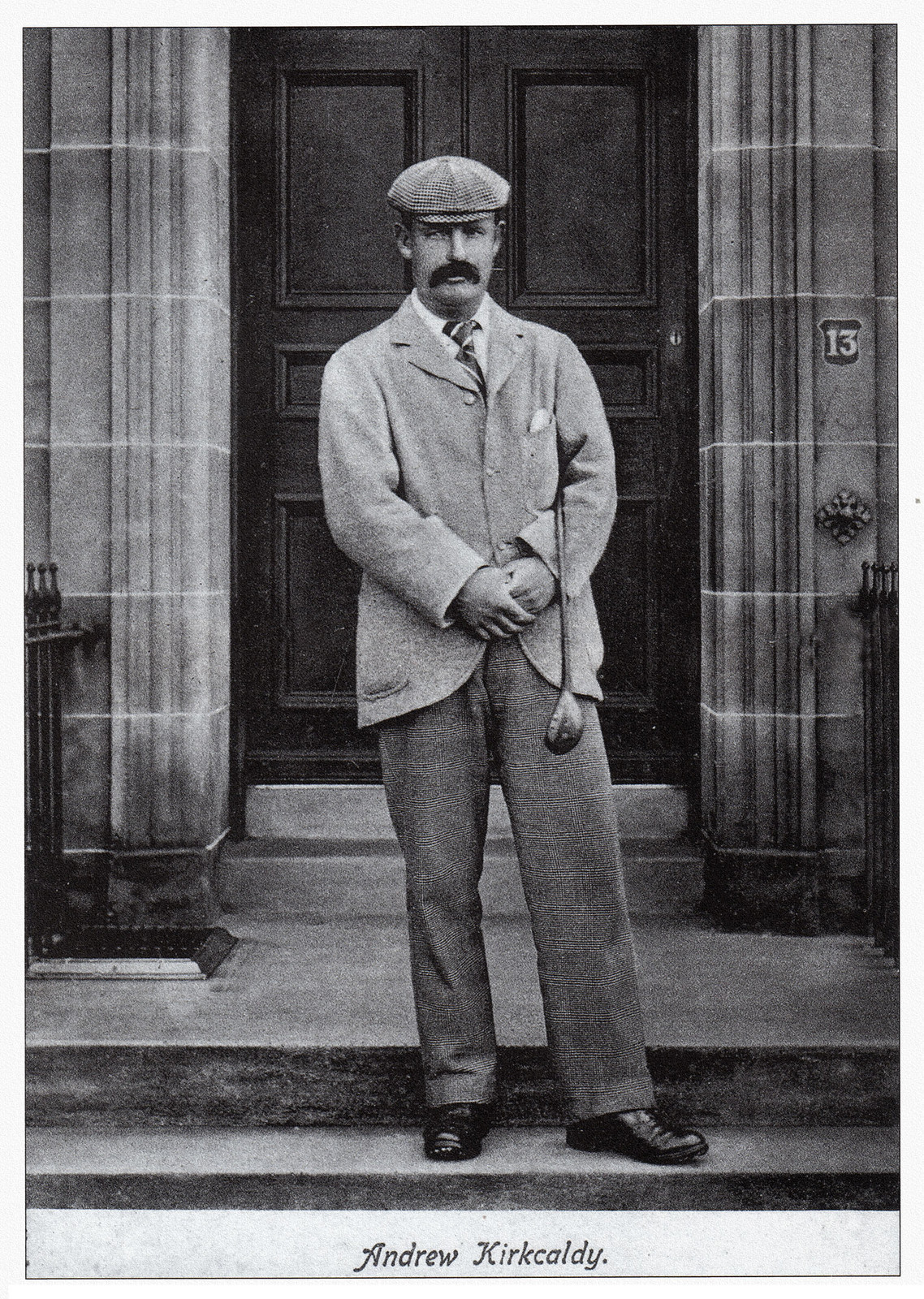 Scottish Golf Professional Andrew Kirlaldy,
replaced Old Tom Morris as head professional at the R & A in 1910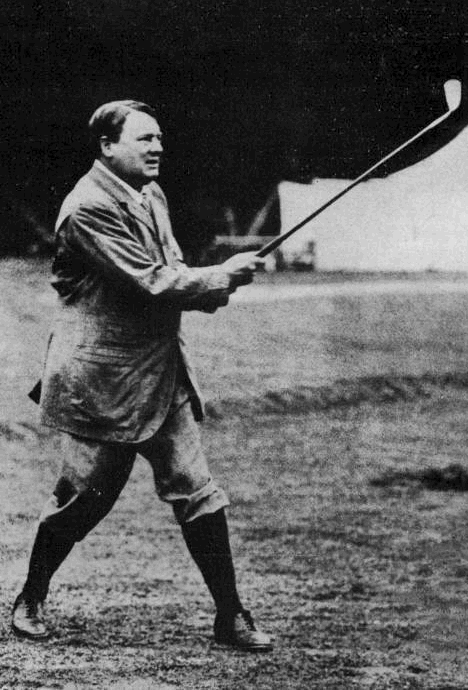 Lord Northcliffe Publisher of the London Times and The Daily Mail,
sponsor of Harry Vardon's and Ted Ray's trip to Brookline Massachusetts for the 1913 U.S.Open
American Golfer Magazine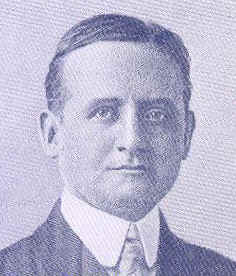 April 1913 Boston Mayor Fitzgerald is quickly becoming a friend of
Boston's golfers with his efforts to improve the Franklin Park Golf Course
April 1913 Harry Vardon and Edward Ray will make their first American
appearance at Shawnee in the Open Tournament for August 22 - 23.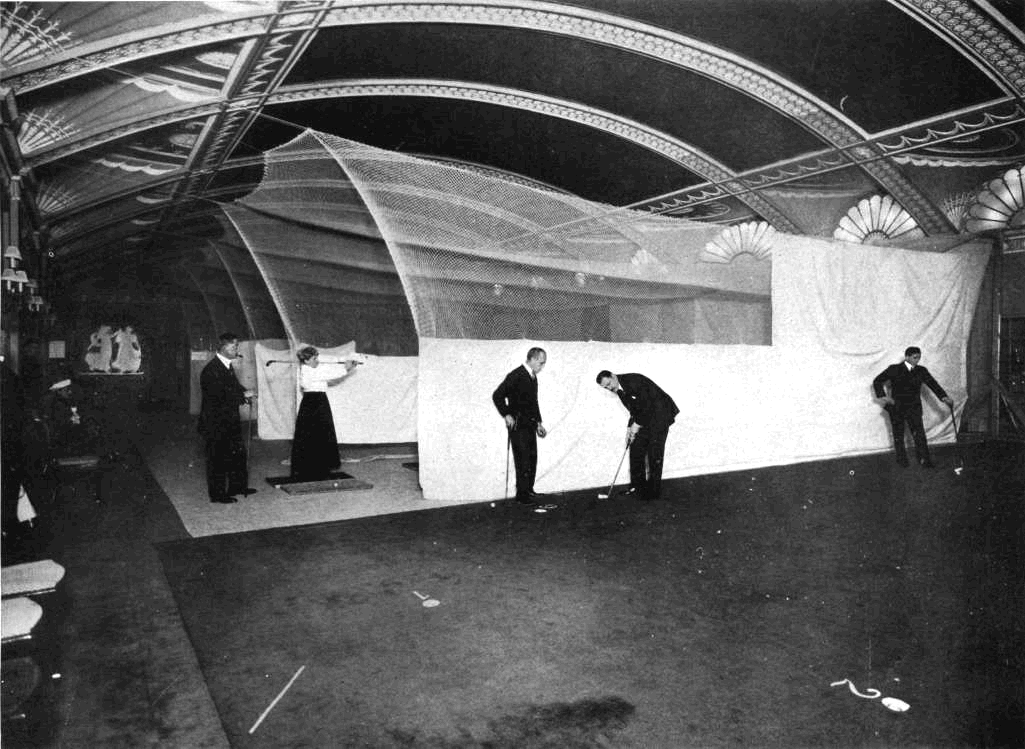 April 1913 "Chick" Evans has added the Western Indoor Golfing Championship
to his list of victories by defeating Mr. Warren K. Wood 3 and 2
at O'Neil's Indoor Golf School in Chicago.
Pictured above is the Ritz Golf School at The Ritz Hotel, New York,
The most luxurious and beautifully appointed golf school in the world.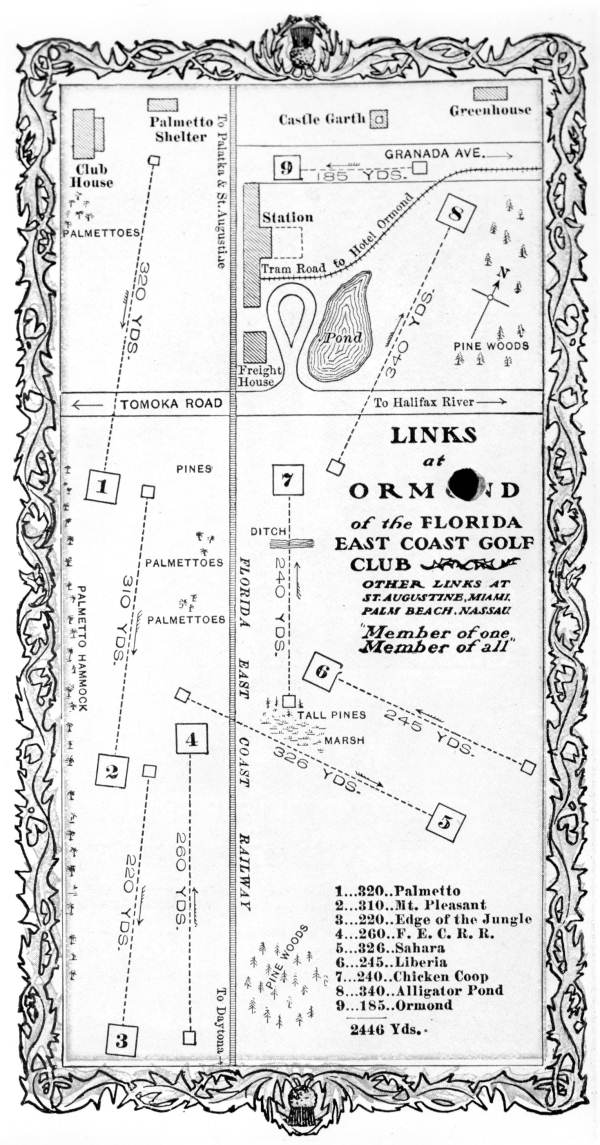 April 1913 J. J. McDermott, the current U. S. Open champion won the East Coast Open
played at Ormond Beach Golf Club. McDermott's second round was a course record 68.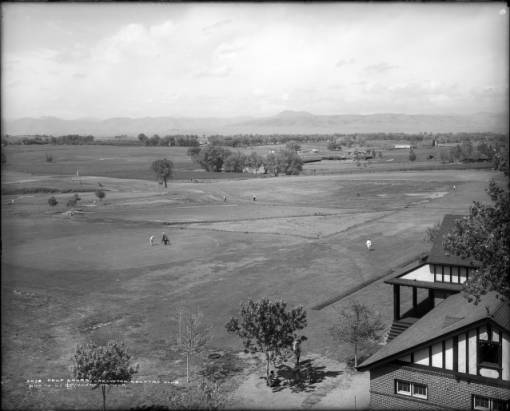 Lakewood Country Club
Denver Colorado circa 1913
American home of 1913 Colorado Championship
May 1913 The Royal and Ancient Club has recruited more than 200 volunteers
to serve as guards for the Old Course during the upcoming Amateur and has
taken out insurance against damage to their greens by Britain's militant suffragette movement.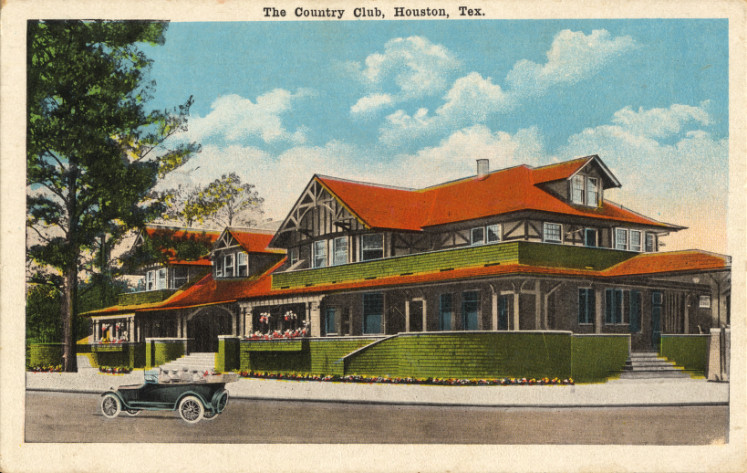 May 24, 1913 Mr. George V. Rotan repeated as Texas State Champion
defeating Mr. Louis Jacoby at Houston Country Club.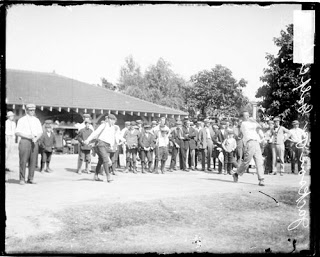 May 30, 1913 Starter McGinnis at the Jackson Park Golf Courses in Chicago reported the distribution of 1800 tickets. For those that have trouble with "only 7 minutes" between tee times consider this, based on 14 hours of available tee time (which leaves about 55 minutes to play 9 holes) and the assumption he sent groups off the 1st& 10th tees on the 18 hole course and only the 1st tee on the 9 hole course, that is a foursome teeing off every 5.6 minutes. (Wonder how most of the players felt about slow play?)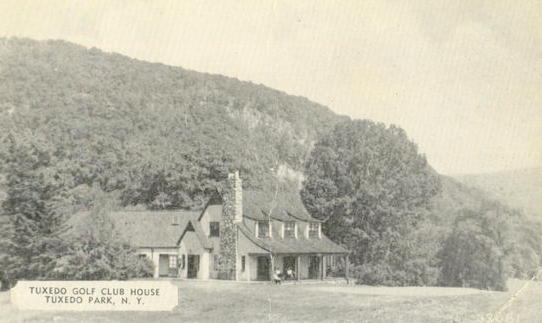 May 31, 1913 Mr. Walter Travis won the Invitational at the Tuxedo Golf Club.
Mr. Jerome Travers was low medallist
June 7, 1913 Mr. Jerome Travers won New Jersey State Championship defeating
Mr. Oswald Kirby in the 36 hole final. Mr. Travers was also medallist for the tournament.
Jerome Travers left, Oswald Kirby right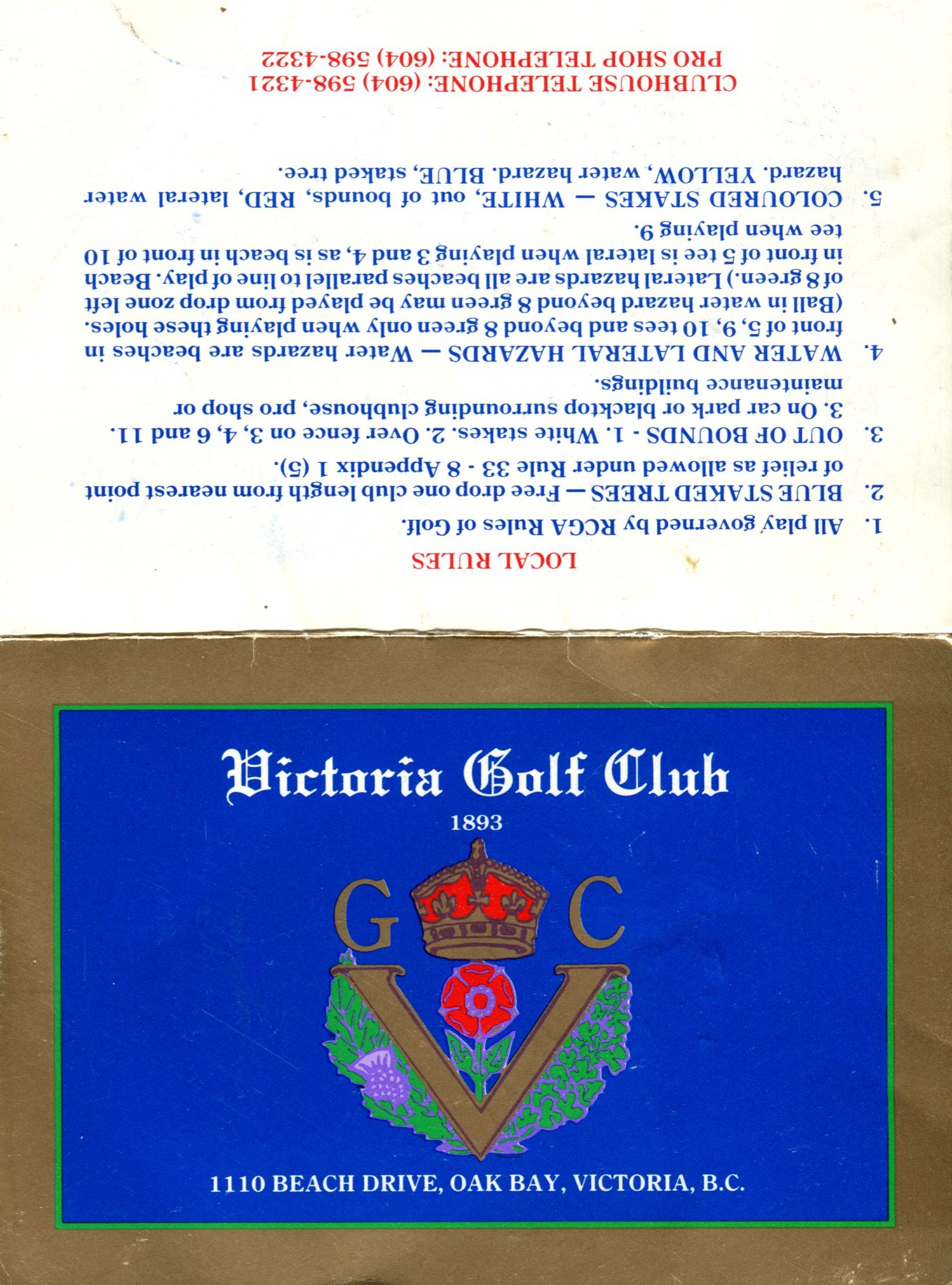 June 1913 Jim Barnes won the Pacific Northwest Golf Association Open Championship
and established a new course record at the Victoria Golf Club.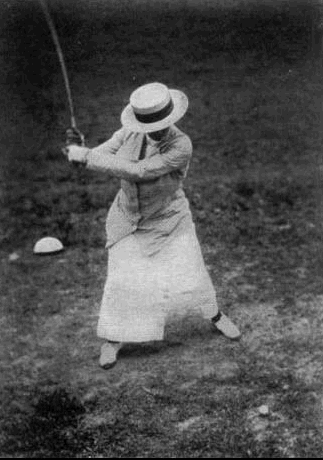 An interesting snapshot of Mrs. R. H. Barlow. The bend
in the club's hickory shaft shows that it has not yet
quite reached the limit of the back-swing.
June 14, 1913 Mrs. R. H. Barlow ran away with the Women's Eastern Championship
at Brae-Burn Country Club in West Newton Massachusetts. Mrs. Barlow has been deemed a plus 1 handicap.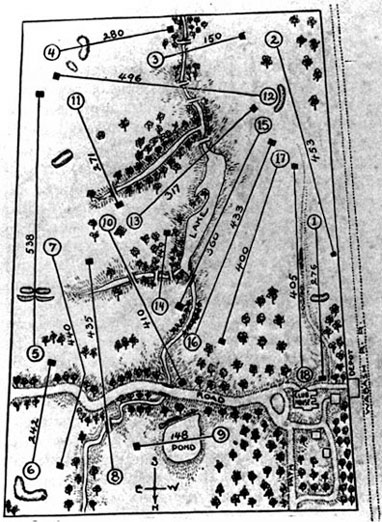 Glen Echo Country Club St Louis Missouri
Home of the 1904 Olympic Golf Matches
June 21, 1913 Mr. Stuart G. Stickney won the Trans-Mississippi Golf Association Championship
at Glen Echo Country Club in St; Louis Missouri. A record 179 players attempted to qualify.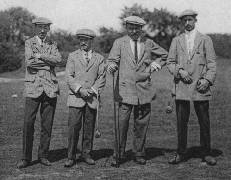 June 30, 1913 La Boulie in Versailles- The French team of Jean Gassiat, Louis Tellier, Arnaud Massy and Etienne Laffitte
won all the their matches in the first formal International Golf Matches which were played against the four US players;
John McDermott (twice winner of the US Open in 1911 and 1912), Mike Brady, Alex Smith and Tom McNamara.
July 1913 President Woodrow Wilson has reportedly has been keeping his golf game in shape playing in Woodstock, New Hampshire. In the meantime ex-President Taft has been observed spending some golfing time at the Myopia Hunt Club in Hamilton Massachusetts.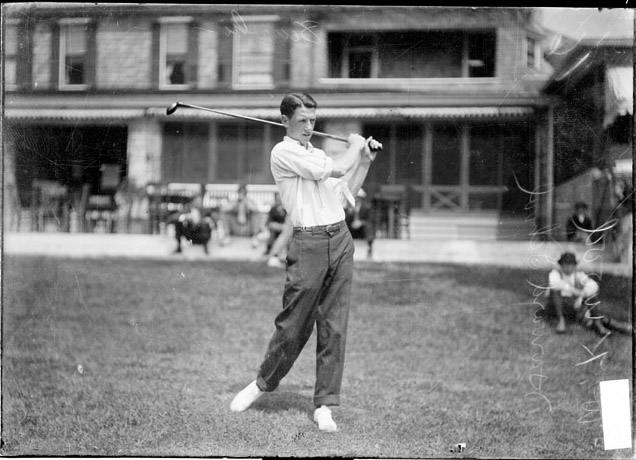 July 26, 1913 Mr. Warren K. Wood won the Western Amateur Championship defeating Mr. Edward P Allis III 4 and 3 in the final. To get to the final Mr. Allis had to beat 1912 winner Mr. Chick Evans and 1909 National Amateur champion Mr. Robert A. Gardner in successive matches. In 1904, Wood was part of the American Olympic Golf Team which won the gold medal.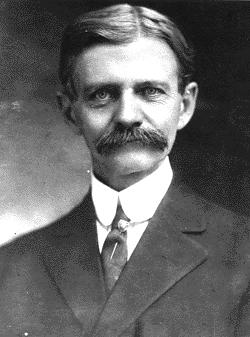 August 1913 The United States Senate has formed its own golf club, ( now we know when it started ! ). Vice-President of the United States Thomas Marshall was named Honorary President.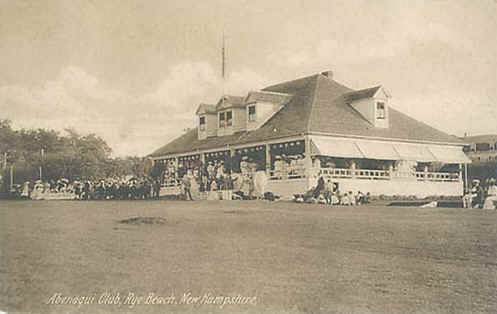 September 6, Mr. J. P. Guilford won the New Hampshire State Championship. He defeated Mr. J. A. Batchelder on the 2nd hole of sudden death in the final round at the Abenaqui Club.
Francis Ouimet, putting on the eight green of the National Open Championship, The Country Club Brookline, Massachusetts