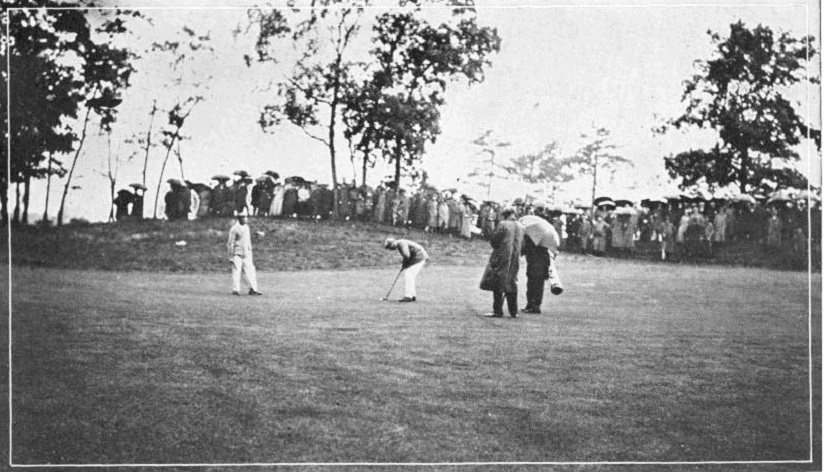 Francis Ouimet putting on the 8th green.
Eddie Lowery with the umbrella on the bag.

Francis Ouimet fires a 74 in the afternoon round and finishes the day at 151, 4 strokes back. Most say he is to far back to contend. Eddie and Francis see it as well within striking distance.

The field will shrink to 55 as all those with first day totals above 165 are eliminated. Mr. Heinrich Schmidt highly regarded amateur for Worcester among them.
At the end of play Alec Ross had set a back 9 record of 32, Wilfred E.. Reid and Harry Vardon shared the lead with a new Country Club 36 hole record of 147. Ted Ray and Herbert Strong, the top American, share 2nd place 2 strokes back, Ted Ray playing like a "frenzied giant" shoots 70 in the afternoon round to establish a single round course record......
Think about that, the first day of US Open play, 3 course records; a 36 hole course record, a back 9 course record and an 18 hole record. This tremendous competition adding to the already electric atmosphere.