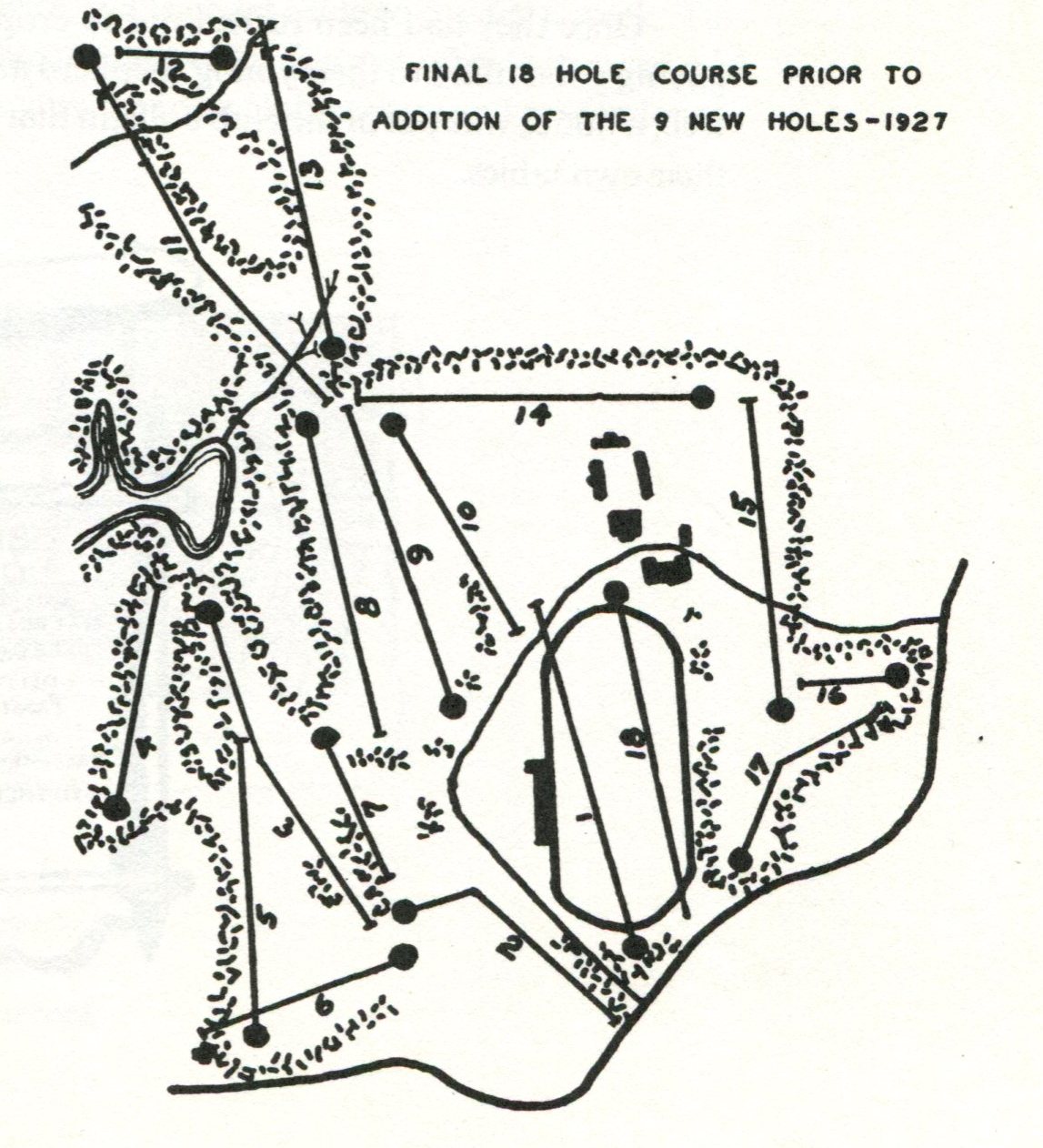 The Country Club Course map as it would have
been played in 1913, notice the race track
and its impact on the 1st and 18th holes.
As the Celtic slowly passed the down-town sky-scrapers he pointed to the gigantic Woolworth building and dryly remarked: "Ted, it's a long cleek from the top of that to the ground."
Both men referred to the recent winning of the British Open by J. H. Taylor with the spirit of true sportsmen— frank admiration of the success of a fellow player, and they also spoke of the fine showing of our leading American—two time US Open Champion John McDermott.
I have referred to the evident ambition of these two famous golfers to return to Great Britain with our Open title. Of course every man who will participate at Brookline has designs on the title himself, and every one naturally will play hard, but Harry Vardon and Ted Ray are not coming to America for a pleasure trip, or for the sole purpose of lining their purses. They know that British golfers expect that one of the twain will win and with the single thought that "England expects every man to do his duty," they have their eyes fixed on Brookline in such a determined way that it bodes ill for the chances of our men if they fail to gird their armor and enter the field prepared for the fight of their lives.