LPGA hits one into the rough
Sunday, August 31
It's tough to imagine what LPGA tournament officials were thinking when they decided to enact a policy which could result in non-English-speaking players being suspended from the tour. The policy, as explained in English to a group of Korean golfers on the tournament, means that anyone who is not "effective" in English after two years could be suspended

Yes, the LPGA is a U.S.-based organization concerned about schmoozing big-name sponsors. But world-class athletes should be able to focus on their game, not their grammar. Imagine if the NHL adopted such a rule. What would have happened to long-time Oilers such as Esa Tikkanen, who so routinely butchered the English language that one Journal sports columnist quipped that the Finn spoke, "Tikkish"? What about Pittsburgh's modern day superstar Evgeni Malkin, who scored 47 goals and 59 assists last season but still has an interpreter to translate reporters' post-game questions into Russian.

Under the LPGA's philosophy, he'd have needed to spend the summer in English classes instead of training camp. No matter how you translate it, the LPGA's policy is way off the fairway. Take a mulligan on this one, we say.
Do you think anyone had trouble understanding what these young ladies were trying to say ?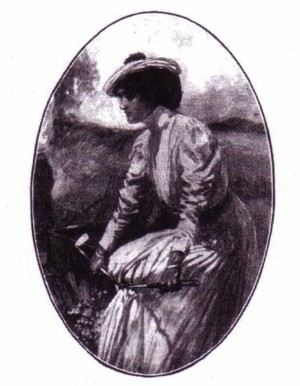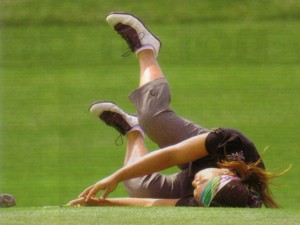 Want to learn more about the LPGA and it's policies continue your search here....
Home

The Golf Course| The 19th hole| About us | "Balls in the Air"e-letter|
(c) 2003-2008 thegolfballfactory.com